PMO Governance
Practical Strategies to Govern Portfolio, Program, And Project Delivery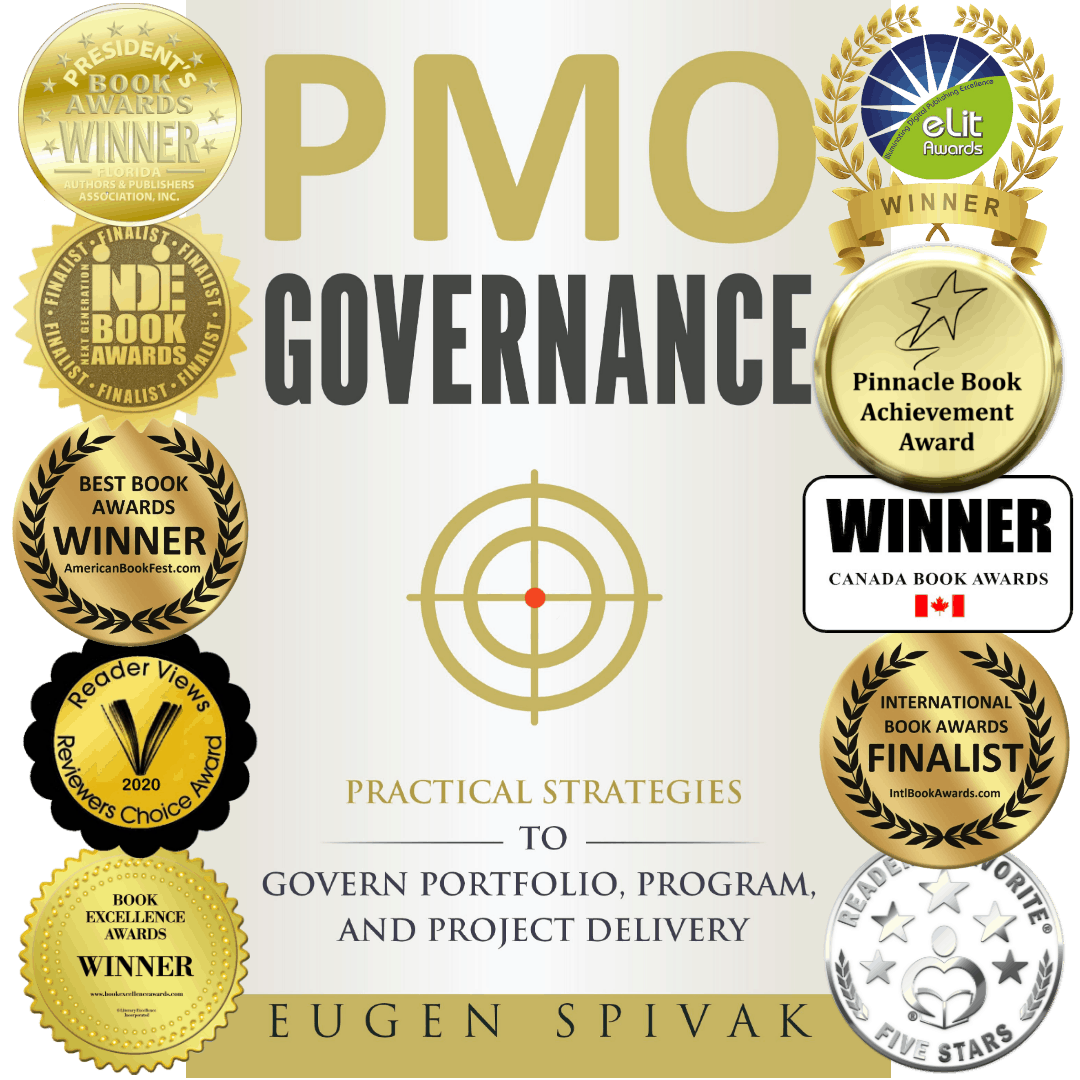 About The PMO Governance Book
Bestselling book about corporate governance and how to excel in the execution of your corporate strategy.
A practical guide to maximize your benefits, and improve delivery of your corporate strategy!
To stay competitive, companies need not only forward-thinking vision, but to effectively execute that vision.
In this book, Eugen Spivak focuses on excellence in execution of corporate initiatives and serves as a strategic partner for establishing, improving, and running world-class PMO.
Using PMO Governance as a guide, you will receive:
Proven techniques to improve execution of your corporate strategy.
An effective approach for streamlining decision-making, transparency, and oversight.
Proactive insights about all the areas that make PMO successful.
Handy tips for how to spot delivery problems and what to do about them.
Efficient techniques for better running your portfolios, programs, and projects.
Guidelines to managing different types of programs and projects, including megaprojects.
Practical recommendations for making you a more effective leader.
Introduction
The PMO (Project Management Office) is the department that oversees the investment opportunities an organization undertakes. Such opportunities are structured as programs or projects that may be arranged into portfolios to enable better oversight. Portfolios allow us to better track the overall lifecycle of an investment. PMOs are tasked with delivering the initiatives under their oversight.
PMOs are needed to effectively execute corporate strategy.
If PMOs are functioning well, they can help companies become innovative and competitive, and can improve time to market of their products and services. In contrast, if PMOs are not mature or not in place, the best investment ideas may not be harnessed, embraced, or successfully delivered. As a result, these companies may have excellent vision, but their ability to execute that vision may struggle.
To ensure success of the programs and projects that an organization sets out to deliver, it is not enough to have a well-tuned PMO. During delivery, initiatives depend on shared services groups, such as finance, procurement, vendors, and other supporting processes to realize their goals.
Quite often, organizations set out achieving better corporate or divisional performance as their main goal. In your role, you may be responsible for achieving this in whole or in part, based on the outcomes of the initiative you have successfully delivered.
To provide you with the best tools to accomplish this goal, this book begins with an overview of PMO and highlights key governance principles. Processes and process maturity are described in PMO context to highlight some best practices, including how to document processes, and what each level of process maturity should look like. Some PMO process peculiarities are covered, as well.
Chapter 3 describes tools and resources that are available to PMOs to solidify their mandate and improve their delivery functions. These include policies, standards, and guidelines, as well as program and project management methodologies.
Chapter 4 examines specific levels of maturity in the PMO context. It offers some helpful tips to improve PMO, and examines common PMO pitfalls and highlights what it takes to make PMO successful.
Chapter 5 focuses on the specific aspects of governance that apply in the PMO context. It examines various aspects of portfolio, program, and project governance, along with the expectations for specific roles that report to PMO.
Quite often, vendors play an instrumental role during delivery.
Chapter 6 reflects on important considerations for PMOs when managing initiatives that require vendor involvement. It also describes expectations from shared service groups, such as Finance and Facilities.
Chapter 7 highlights functional areas for which PMOs are responsible and provides recommendations to make these areas successful.
Chapter 8 describes the typical career paths of PMO staff, including portfolio, program, and project managers, PMO analysts, and project coordinators. It offers helpful tips on establishing a rewarding delivery culture for your teams, and tips to grow your career.
Chapter 9 covers PMO best practices based on my experience in establishing, reviewing, observing, and improving dozens of PMOs. It provides guidelines for managing different types of programs and projects. It reflects key findings and practical recommendations from more than a hundred programs, projects, and program recovery that I've managed in my career up to this point. This chapter also covers some of my recommendations for management of megaprojects—or initiatives with budgets from several hundreds of million to several billion dollars.
Chapter 10 focuses on essential aspects of PMO, the program, and project leadership. This chapter looks at the differences in functional and program/project leadership. It highlights essential recommendations for effective leadership of programs and projects in the PMO context. It examines the different stages of team-building in the context of initiatives overseen by PMOs, and time-tested recommendations to motivate program and project teams.
The last chapter summarizes the overall approach to PMO implementation or improvement and describes how to build a persuasive business case to authorize the establishment of a PMO, or make improvements to an existing PMO.
The PMO is comprised of many different processes that, in tandem, are responsible for an initiative's success or failure. The book also later explores synergies among these processes, and the need to maintain uniform levels of process maturity.
This book is not intended as a comprehensive reference. Rather, it aims to summarize relevant information, insights, and examples that you will need to build a world-class PMO.
Processes and Their Maturity
Diagnosing and Improving PMOs
Governance Domains Within the PMO
Stakeholder and Vendor Management
Functional Responsibilities and the Composition of PMO
PMO Guidelines and Best Practices
PMO, Program, and Project Leadership
PMO Roadmap and Implementation
Return on investment: Millions of Dollars
Govern a great nation as you would cook a small fish. Do not overdo it.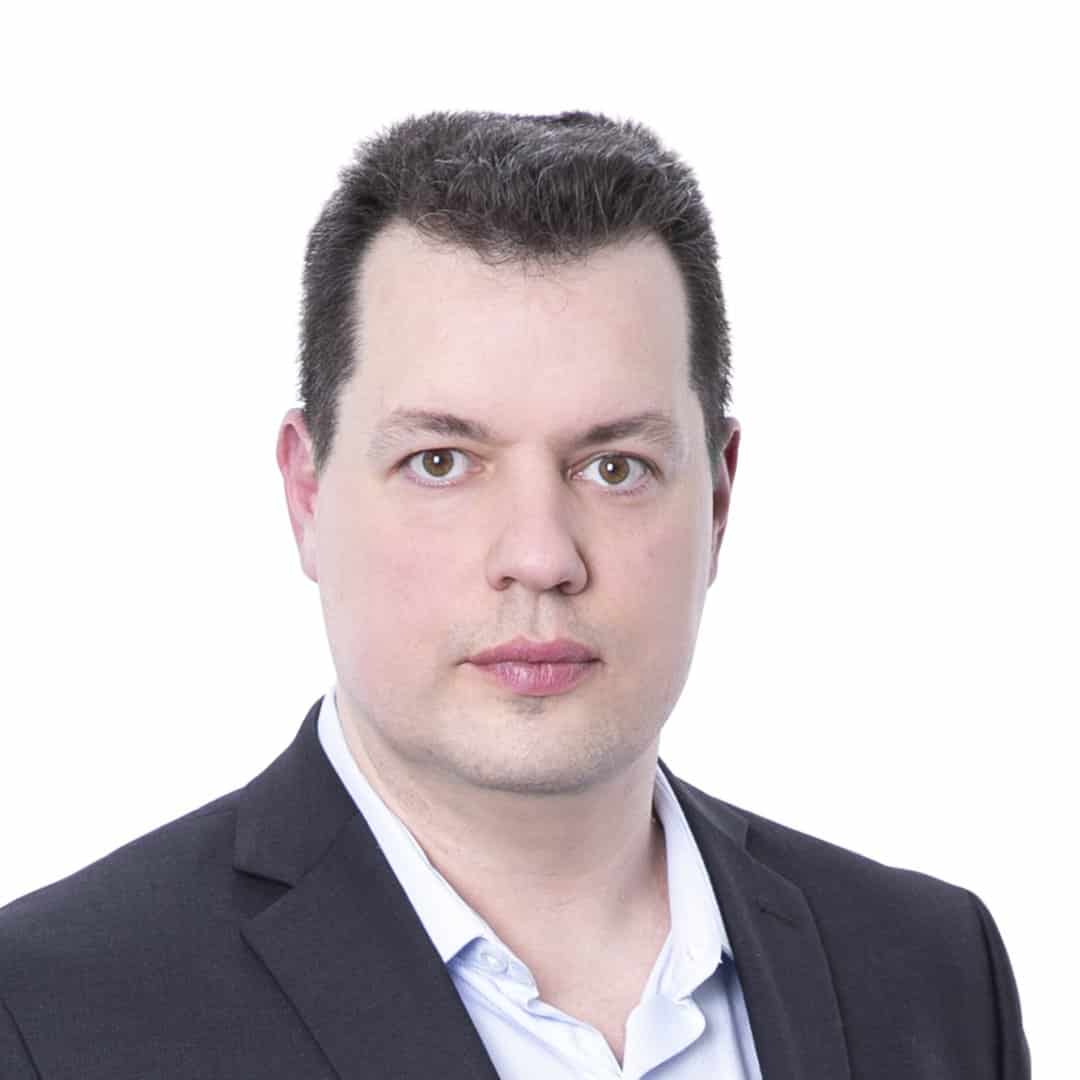 I had to turn around struggling programs, establish PMOs, or audit underperforming programs. Doing so, I wasn't able to find hands-on and practical book that would cover the practical aspects of strategy implementation.
The book includes lessons learned from more than a hundred PMOs, portfolios, programs, and projects that I managed.
As a bonus for you, I have included guidelines to manage different types of programs and projects, which include insights and recommendations to manage 9 types of projects, including megaprojects.
I am hoping that you will enjoy the book, and that it will become your guide for the strategic insights.
If you have questions, book a complimentary diagnostic session today, and find out how we can help you and your company to grow fast!