Reasons why Projects Fail
Starting from today, I'd like to share some of the interesting insights about the state of the project management discipline. These come from experience, research, and cases of some of my past and present clients.
⠀
Our today's topic – is the reasons why projects fail.⠀
⠀
It is distressing to know that 30.5% of projects are still delivered late, and 28% of projects are delivered over budget. It is also important to realize that it is not the same 28% of projects!⠀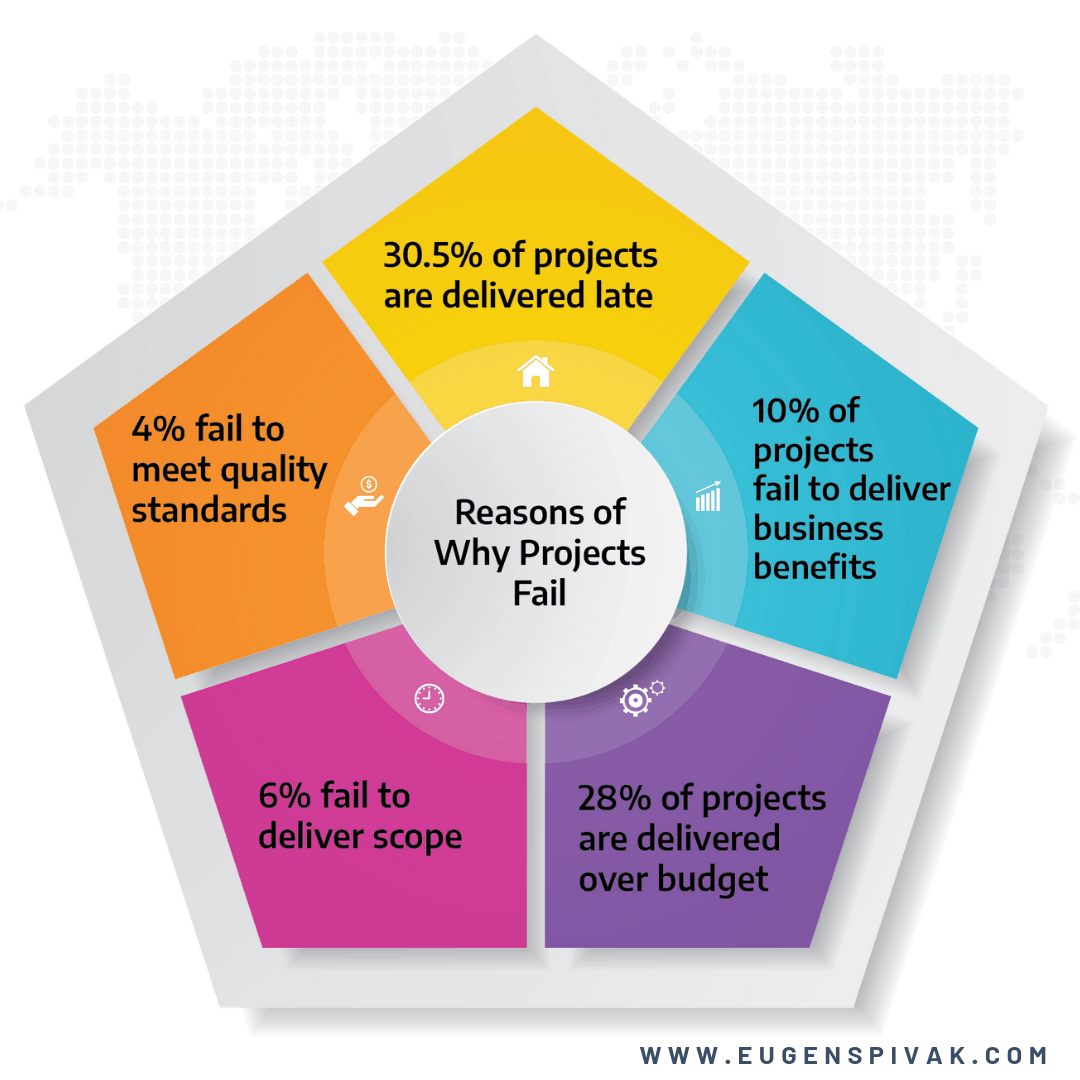 ⠀
On top of that, 10% of the projects fail to deliver projected business benefits. This is the "effect" of benefit realization risks – in practice, in real-world numbers.⠀
⠀
6% of projects fail to deliver scope. Two factors contribute to it – higher uncertainty at the beginning of the project, as well as delivery risks that may have materialized during the project. Interestingly, this indicator shows us that we know how to manage risks better than we know how to manage the schedule in our dynamic world.⠀
⠀
We are doing slightly better with quality management – only 4% of projects fail to meet organizational quality standards.⠀
⠀
It is great if your project, portfolio, or PMO have "0" against all of these indicators. Otherwise, you might ask – what is one immediate thing that I can do right now to improve?⠀
⠀
My answer to that – would be to become familiar with how good, or how not as good your project, portfolio, or PMO is doing. It is especially crucial if you do not have up to date information to answer this question. After all, we, as humans, do not notice what we are not aware of. Let's become aware, and once we do – clear focus and priorities will emerge.