21 Ways How a Business Strategy Consultant Can Help Your Business
A time comes in the life of every business where critical decisions have to be made regarding the growth and evolution of your company and the best approaches to push your organization forward.
You have established a solid foundation and structured a framework for your business. Now it is time to streamline your processes through hiring strategic consultants.
Are you caught up in the process of expanding your business? You will definitely benefit from using the expertise of someone that has already blazed that path before you.
A business strategy consultant will do your business some remarkable good.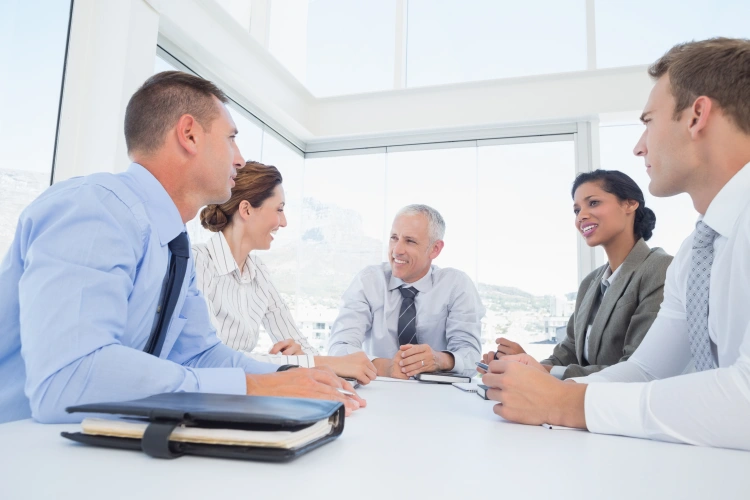 Strategic planning is a vital component of your business, especially when targeting growth and moving your company forward.
The greatest challenge comes in because, more often than not, your internal team is a little too close to the process to have an objective perspective that steers your business forward.
Other times, the team is too fixated on the good old ways of doing things that they repel the much-needed change. Such times make the perfect opportunity to contract and consult with a strategic consultant for your business.
It will bring in the much-needed objective outside perspective that will go a long way in helping you set and achieve the new goals that your heart desires!
Who Is a Business Strategy Consultant?
A business strategy consultant is an expert that specializes in offering businesses the assistance they need to discover their most pressing questions. It is from these questions that a way forward is paved on the best approaches to steer business growth and evolution to hit the next target on the progressive map.
A strategic consultant will closely work with your executive and management team to evaluate the current status of your business; they answer the question "Where are you at as a business."
The position of your business in relation to its marketplace proves useful in developing business strategy or growth.
Strategy consulting will help your organization set workable goals and clearly defined strategies to ensure they are attained.
Your business strategy consultant will work with you hand-in-hand every step of the way to make sure they streamline your systems so that they can accommodate the growth and the changes that come along with your strategic plan.
Let's take a look at these amazing benefits of how a business strategy consultant will help your business. How will an expert strategic consultant come in handy as you contemplate making key decisions moving forward in your business?
1. A Concise and Unbiased Perspective
Strategy consulting is an important aspect of your business. Investing in a strategy consultant will prove a profitable decision for your growing business.
The last thing your business needs in the role of a strategic consultant at the verge of making critical decisions is another "yes man." A business strategy consultant does not just nod his or her head in agreement with the same old ideas that have been tabled yet proven futile.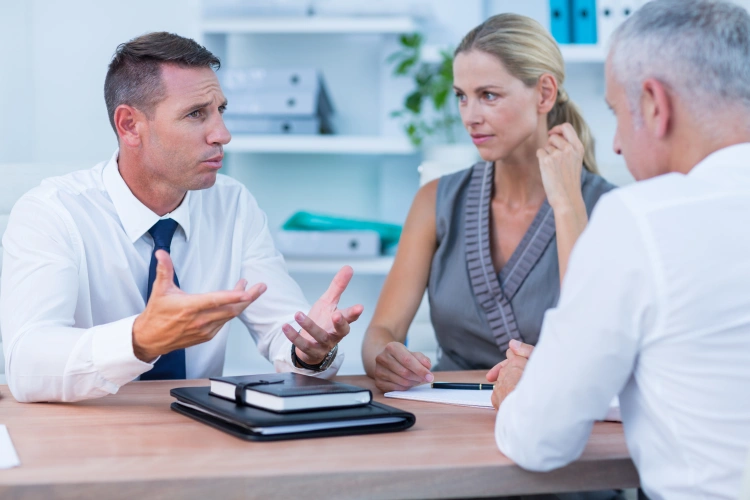 They do not hold back in fear of change or the uncertainties that you are bound to encounter as you roll out your strategic plan for the next phase of your business. Objectivity and creativity, and a little "out-of-the-box" thinking are exactly what your business needs to create the right long-lasting solutions.
2. A Stream of Fresh New Ideas
A business strategy consultant is just what you need to contribute fresh new ideas to your strategic decision-making and operational problem-solving.
What you need to scale the wall of growth and progress in your business is a steady stream of newness to bring about a wind of refreshing times. Get a new perspective on board and generate some new great ideas that you have not yet considered for your business!
This is solely why business strategy consultants exist. Their specialty and expertise will contribute new dynamic approaches to enhance and cause continuous advancement of the structure and strategy you have already laid out on your drawing board.
3. Provocative Yet Diplomatic Approach
Your consultant will offer you the little energy and aggression you need to get things moving. You certainly do not need to create conflict in your organization, but you need someone to keep everyone on toes and accountable.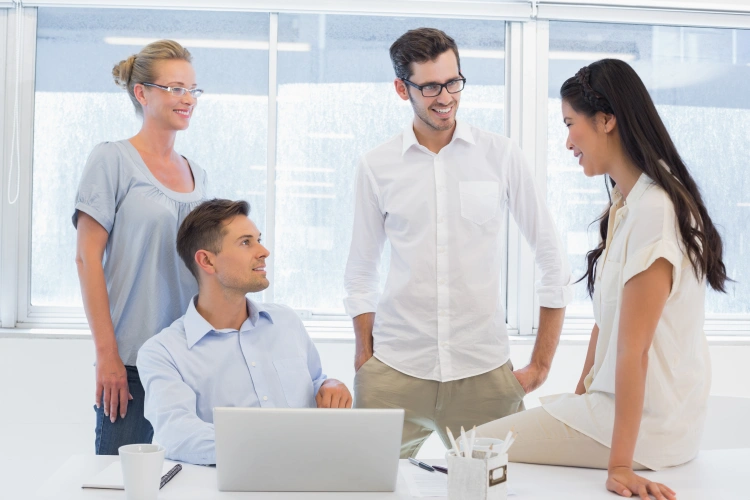 A business strategy consultant has the ability to ask the challenging questions and provide a little of the much needed "tough love," which is of great help to your organization.
A good strategy consultant will offer you great leadership and manage even the most challenging personalities among your employees and create a spirit of cooperation and command mutual respect. What else would your business ask for?
4. Results-Oriented Focus
The major setback to achieving your most remarkable desired goals as a business is distraction and disorientation. Whereas your team has agreed on the amazing set of goals, most often than not, they are likely to succumb to the pressure of sliding back into the old way of doing things.
Get a backup plan that ensures you arrive at the desired destination no matter the hurdles you encounter along the way.
A strategy consultant's major role is to offer you the help you need to get the results that you are most likely never going to get without the outside help.
Your consultant will have a clear view of their role in your business, which includes even how long they need to be involved. It also involves a clear sense of direction on how to set the right goals and the breakdown into specific milestones for assured goals.
You also enjoy a calculated set of specific results that can rightly be equated to a successful outcome of your project.
5. Provide Your Clients With up to Date and Timely Information
One of the most common reasons why you need the assistance of a business strategy consultant is the need for information.
Instead of having to compile data from attitude surveys or conducting cost and feasibility studies or the analysis of the competitive structure of your business and industry, have a consultant to cater for all these needs.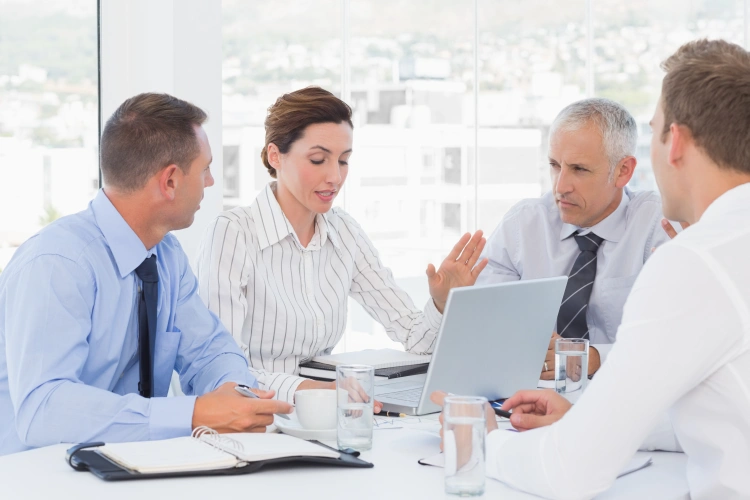 A business strategist will offer you special expertise and more accurate, up to date information on numerous aspects of your business.
It is the most effective way through which you can save on time and resources that would otherwise be used to develop the data and translate it into information internally.
6. Get Your Most Complex Problem Solved
Save your management the trouble and the time spent on solving difficult problems. Your consultant will answer all of your clients' questions on whether to make or buy components, acquire or divest a specific line of business, or the best time to change a marketing strategy.
It could be your management team that needs guidance on how best to restructure your organization to be able to adapt more readily to change, choose the best financial policies to adopt, or settling on the most practical solution for a problem related to compensation, efficacy, control, and management.
Your business strategy consultants will most definitely solve your most complex problems and help you redefine areas that really need your attention.
7. How About a Diagnostician?
Your business strategy consultant will do more than solve already predefined problems; they will get your business a proper diagnosis.
At times what ails your business could remain hidden for the longest time until you invoke the expertise of a consultant.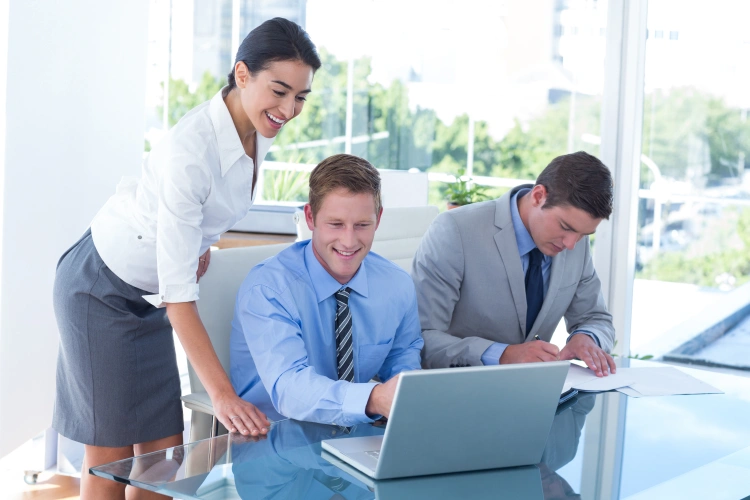 The most valuable help you get from a consultant is the expert diagnosis that paints a clear picture of your business and the real issues hindering the much-desired growth and progress.
Maybe the root of your business struggle is covered by your management team for fear of the resulting blame and responsibility.
A competent diagnosis takes more than a cross-examination of the external factors, technological and economic aspects of your business. Your consultant will ask your executives questions on decisions they make that appear as mistakes or why they ignored certain factors that now seem important.
A business consultant will help your business by keeping the management in check.
8. A Set of Actionable Points
After an in-depth analysis of your business, strategy consulting offers you recommendations on what the next course of action for your business should be.
Your consultant will serve the most purposeful interaction of your engagement when they present to you a consistent, logical action plan of calculated steps designed to improve the problems defined in the diagnosis.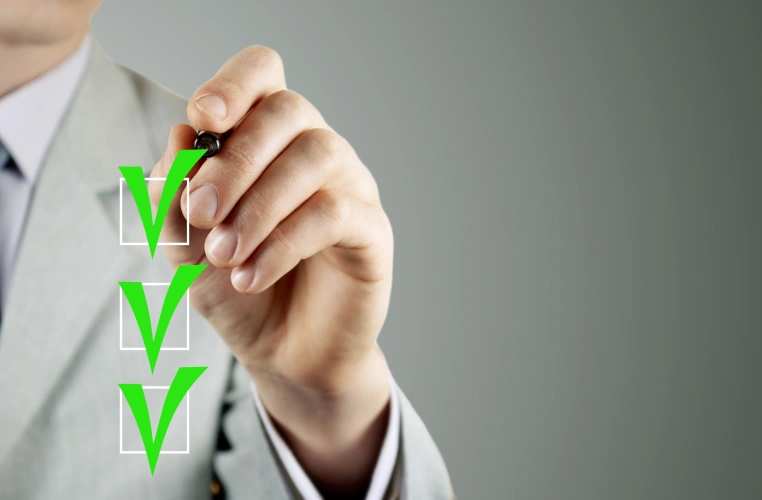 It is much easier for you to make progressive strategy decisions when you have different thorough alternatives on which, how, and when to implement as you go on and through your strategic planning and implementation.
9. Implementing Changes
Depending on your agreement and level of involvement and interaction with your business strategy consultant, they can offer you considerable help and support as you go through the implementation process.
A consultant offers your management team the support and tools they need to keep up with the outlined processes and changes.
Your strategist will often ask for a second engagement to help install the recommended new system, and this goes a long way in ensuring that the desired changes are realized in your business.
10. Building Consensus and Establishing Commitment
Get your team the support they need about building an agreement on the steps necessary to achieve the desired goal. A business strategist will offer you this and much more. They will establish the momentum required to see the steps through.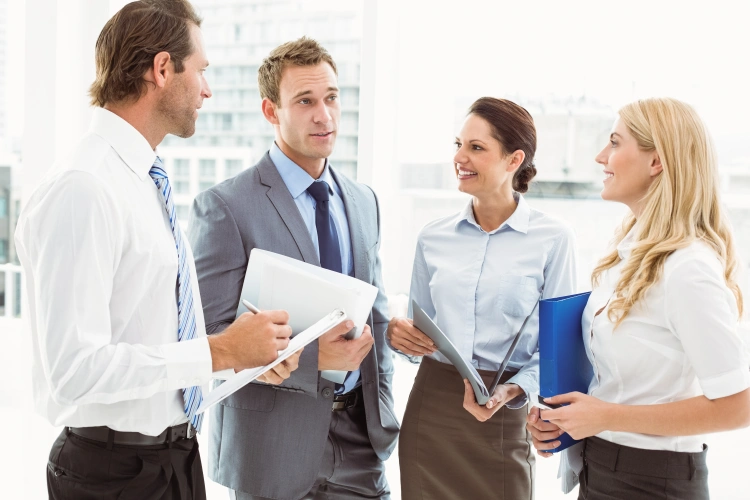 The strategic consultancy will offer the bridges between different departments within your organization and set in place a workable system through which every unit of your business is actively involved and owns up the process of change.
11. Facilitating Learning
Strategic consultants will leave you with something of lasting value in your business. They will not only enhance your ability to deal with issues immediately but also help you and your management team learn how to cope and prepare for future challenges.
Your consultant will actively include members of your business in the assignment process as they all work towards achieving the set targets and realizing the desired goals.
12. Achieve Organizational Effectiveness
The perspective and input of a consultant will help your business by offering different attitudes on management functions, prerogatives, and changes in the basic definition of your organization's primary objective.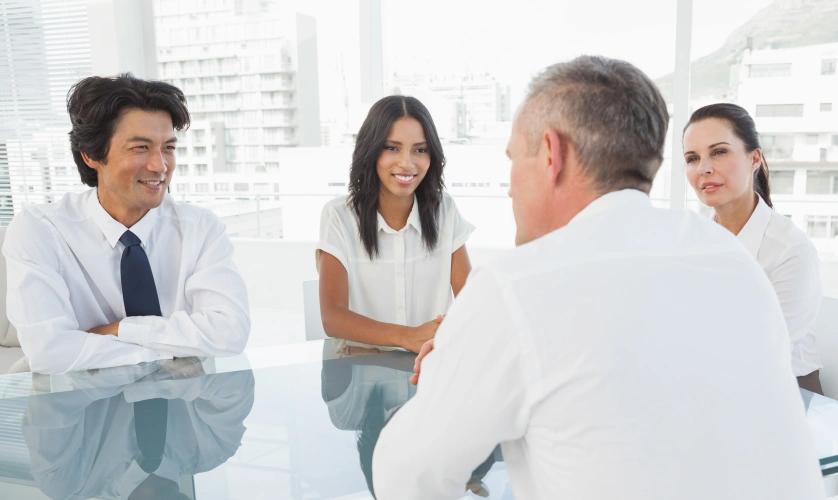 At times, the problem hindering your growth is beyond the introduction of management concepts and techniques.
Strategy consulting will enhance your ability to adapt future strategy and behaviour to environmental changes and make the most use of the contribution of your business' human resources.
13. Vast Experience
Business strategy consultants have mostly accumulated years of experience across numerous fields. They provide your business with a wealth of in-depth experience they have acquired from working with different organizations.
It, therefore, means what they will be offering you on the decision-making table is not mere thoughts but alternatives after thoughtful consideration coming from the point of a broader perspective.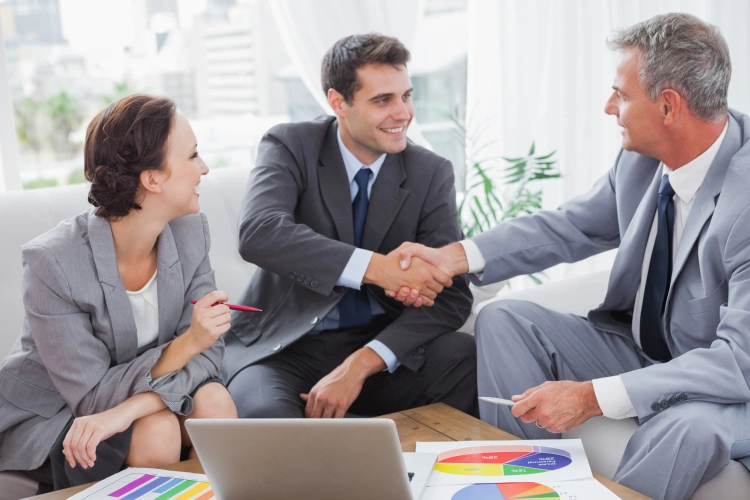 They already know the steps that your business needs to take, and they will lead your team with confidence throughout the strategic planning process.
14. Speed is of Essence
When it comes to your business, most certainly, time is money. A business strategy consultant will save you valuable time. Instead of creating strategic plans from scratch, which is time-consuming, your consultant comes into play with a ready plan.
Established plans ensure that the process is faster and more efficient as compared to having your team build one from the ground up.
15. Remain Objective
If your consultant fails to do anything else for your business, they will be your objective third-party. He or she is trained to bring a new perspective on board and take an unbiased approach when it comes to solving problems and implementing changes.
Their decisions are not affected by office politics because, unlike your management team, they have not been there before to witness the drama that goes on in the office.
So they are the clear, sober voice giving the best way forward, all factors remaining constant, and politics notwithstanding.
16. Deep Expertise
Consultants offer a heightened level of expertise across varying subjects linked to your business operations. You will not have to worry about getting knowledge of specific industries or difficult subjects like restructuring in the phase of difficulty or effective market positioning techniques.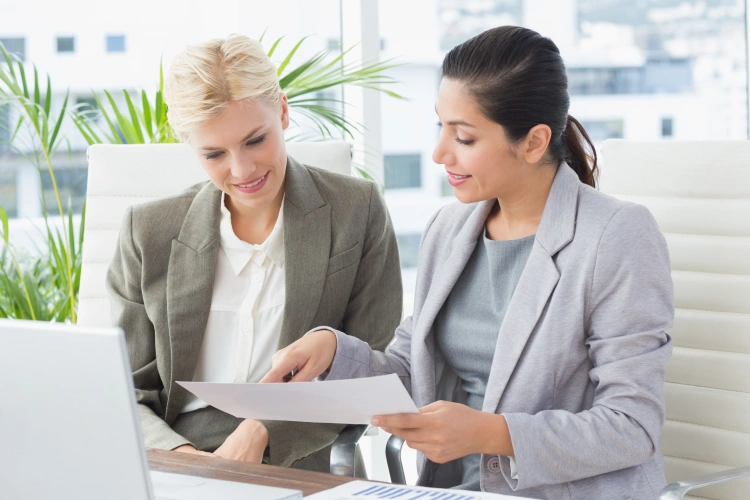 Your strategy consultant can easily fulfill a legal purpose like during a merger when it is illegal to share information between two companies before the transaction is completed.
17. Create Permanent Solutions
You see those most stubborn recurring problems your organization seems to face every business cycle at a given phase; a consultant will get them to disappear for good!
Whether you have struggled to tackle the issue due to the skills gap or the issue has remained out of your company's core competency level, strategic consulting will figure it out for you.
Hiring a good consultant will help your business create permanent solutions for the most stubborn problems.
18. Optimization
Your business has grown quickly, and you realize that there are so many things that you need to do and manage better; well, it's time to get in touch with a consultant.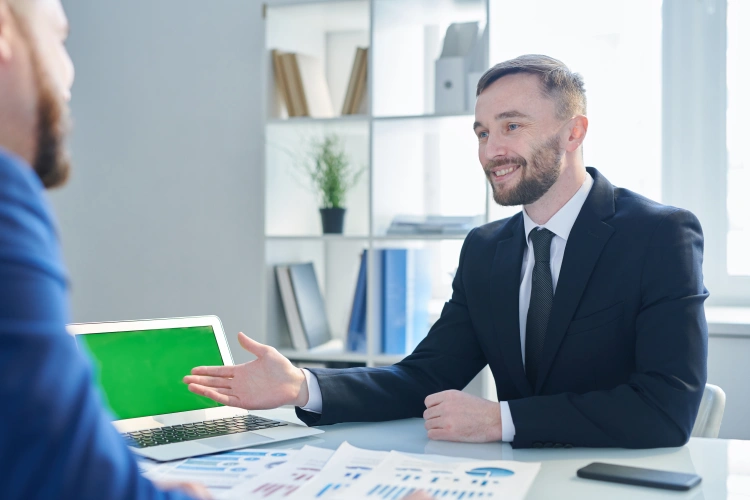 They will hold your hand and show you exactly where to start to fix everything that seems out of place.
You must let a consultant come in and bring in some fresh perspective and evaluate all areas of your business to determine the processes and procedures that need to be adjusted to increase the levels of productivity.
19. Supplement Your Staff
At different stages of your business, you could require additional staff experts on a given subject matter. It could even be just to relive one of your managers for leave.
You should consider hiring a consultant to enjoy great management skills introduced to your team.
The short interaction between your team and the consultant will prove so useful that you might need to retain him or her longer.
20. Teach and Train Your Employees
When going through the process of strategic planning, the hardest challenge is in getting your team to adopt the new way of doing things as a means of achieving the desired results.
Introducing a business strategy consultant will offer your team the much-needed perspective and strict guidelines and follow up to ensure the new stipulated techniques are fully utilized.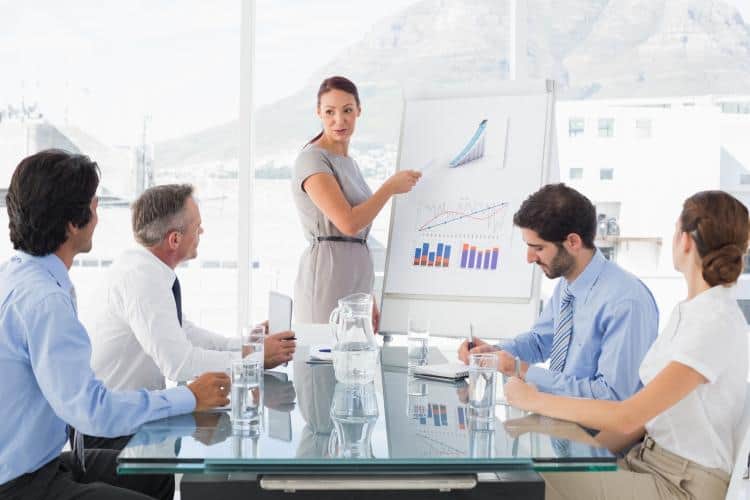 A consultant will not only point the way but closely work with your employees to ensure the new system becomes the normal way of doing things in your business.
21. Revive Your Business
Reviving your business is an engaging task that requires relentless efforts and a high level of commitment. It could mean letting go of the staff that seems troublesome and stubborn in adapting to the new phase of your business operations.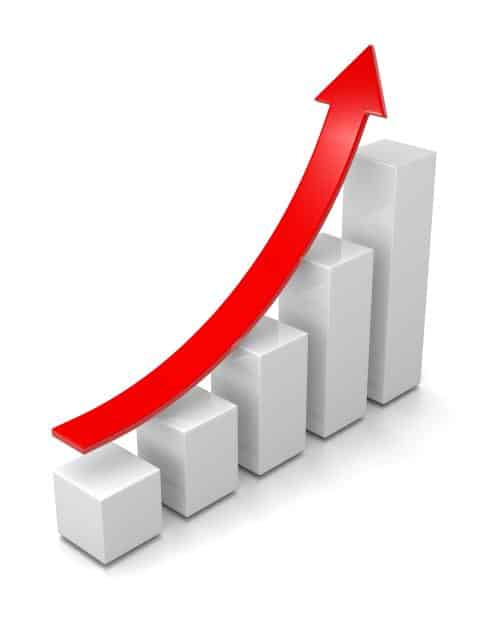 Whatever the needs of your business are amidst the transition, strategy consulting will land you on the coveted spot of your industry's map.
Conclusion
Hiring a business strategy consultant will help your business improve its performance and make the necessary changes to achieve higher levels of success.
Strategy consulting will paint a detailed picture of your past: where you have been and how that affects where you are currently, the present: what you're doing now and how that is translated into a beautiful future.
Most importantly, a detailed and systematic approach to achieving your dream business in calculated and defined steps. Get in touch with us; let us help you write the success story of your business!
Start Improving Your Business Today!
Need our help in achieving your strategic objectives, and maximizing business growth?