CRM Definition – What is CRM Software
Find out the CRM definition, what the CRM software is, and what should it have
In this article you will learn about CRM definition, what the Customer Relationship Management software is, and which of its essential features should be present in any CRM that you are considering.
CRM Definition
During various stages of business growth, companies face different challenges and different categories of challenges.
While small companies may be looking to scale up what worked well and formalize their processes, medium and already established companies may have process fragmentation and numerous process improvement opportunities.
Those, of course, need to be taken first. When working with my clients, I often call it the "back of the napkin" approach. After the initial prototyping, processes need to be implemented and only then automated.
Without this, with the help of technology, any problem will not be resolved, but quite often – magnified.
The chain is only as strong as its weakest link. When looking across your entire business process – from the generation of brand awareness to fulfillment, what are your weakest links?
In my coaching practice, I coached hundreds of clients from Fortune 100 to Small and Medium Enterprises. For most of them, the biggest problem, especially nowadays, is fragmented data and fragmented business processes. They have different tools acquired at different stages in their lifecycle. Some tools talk to each other, but a majority do not.
Such incompatibilities result in two outcomes. They either stop the information flow or are unacceptable to business – require a manual, often tedious workaround.
There are some integration services, such as Integromat , which allow multiple applications to "speak" or to exchange data. But much better if all of that happens in one application.
These issues are especially painful in acquiring new customers, where new or even worse – existing customers can be lost due to various internal issues. That does not just cost businesses money, but may even have reputational impacts.
To automate customer acquisition and customer management aspects, one would need a CRM, which is a Customer Relationship Management.
What does a CRM system do?
CRM system helps to store all of the customer data, which includes interactions of the company with business leads and interactions with the existing customers. This information is often shared across employees of organizations to avoid unnecessary repeat contacts with customers.
Why is CRM important?
Good CRMs do not just store all of the data about interactions with the potential and existing customers, they also help businesses to leverage that data, and ultimately – improve business profitability by providing a 360 degree customer experience.
What Does CRM Stand For?
CRM stands for Customer Relationship Management and refers to software used to acquire and manage leads and convert them into customers.
Rather than just telling you what the CRM definition is, I should show you.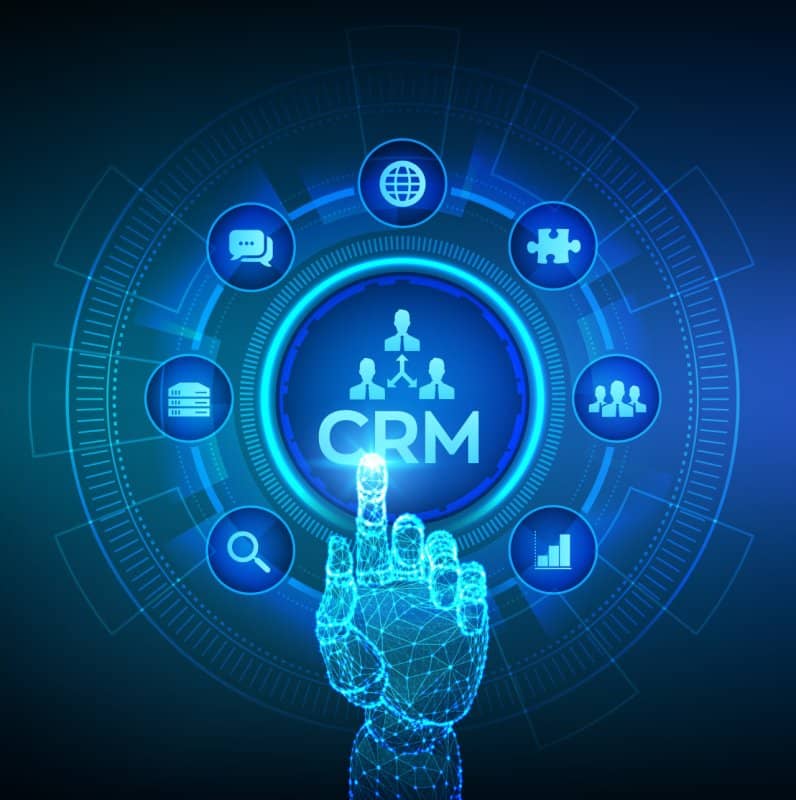 Recently I came across a very interesting and promising application – Agiled. . Up to this point, I thought that this level of configuration is present only in custom-built or very heavy enterprise applications, which are far too cumbersome to meet the needs of small and medium companies.
Agiled is not just the CRM; it has several modules. I would rank it as a top-tier application for small and medium enterprises with exceptional and highly tailorable functionality. And not just that, it has one of the most impressive sets of integrations that I have seen in a CRM platform.
CRM Definition: What should a CRM do?
Rather than exploring the definition of the CROM, let's dive in and see what kind of CRM modules should any CRM software have. And for that – let's use features included in Agiled as an example.
CRM Module Itself
CRM module can be used to track clients and leads. This module offers pretty basic functionality, and unfortunately, users can't hide fields that they do not need. However, this is common across several CRM applications, so major points are not deducted here.
HRM, or Human Resource Management Module
HRM module allows managing various human resource aspects of the team. It could be great to those companies who, as a bonus of the integrated solution, want to automate teams and management of HR-related items, such as attendance, holidays, leaves, and tracking of the payroll. This module doesn't yet allow support for the management of vacancies and job posting, but available in a specialized HRM software, such as Applicant Tracking Software. If Agiled had that functionality, it would be completely priceless!
Projects Module
The projects module offers basic project management functionality, including adding projects, project tasks, and a few other tweaks. An exporting project to Excel is a welcome feature. Projects can be organized in categories and created based on project templates. When projects are created, they can be mapped to clients, which will enable client-specific billing. There is also a Taskboard functionality that provides users with convenient Kanban view functionality. Yet it has two minor drawbacks. Tasks entered within the Kanban board have mandatory fields of start and end dates, as well as few other mandatory fields, which may make it difficult to enter tasks quickly in a brainstorming style. Secondly, the Kanban board is global. In other words – it shows tasks from all projects. It would be great if each project would include a Kanban view. However, a welcome feature – is that one can add custom Kanban boards, and is not limited to just three states of a task like some other project management software.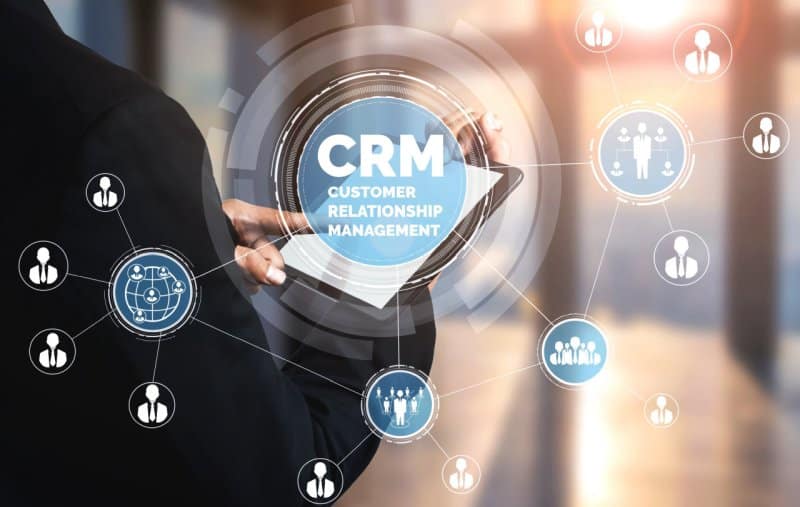 Finance CRM Module
Finance is really powerful and is one of the very important and distinguishing features of Agiled. It offers functionality to create and send estimates. After the client receives estimates, they can easily pay them with just one click via PayPal. Invoices, payments, and expenses – that could be tied to specific projects are managed within this module. If the improper payment is made, we are not stuck – Credit Notes can easily issue refunds.
Contracts Module
This is another very powerful feature of Agiled, which by itself, warrants the use of the software for any business. The contracts module allows the creation of professional contracts in Agiled. When the contracts are created, they can be sent to clients to be signed electronically, thereby eliminating the need for a digital signature solution.
Proposals Module
The proposals module is another extremely powerful software. It allows users to build client proposals. You may say MS Word can do it. Indeed it can, but with Agiled, you are getting an amazing library of drag and drop modules that can easily be used to create amazing proposals. But this is not all. Proposals can be saved as templates and reused the next time when they are needed.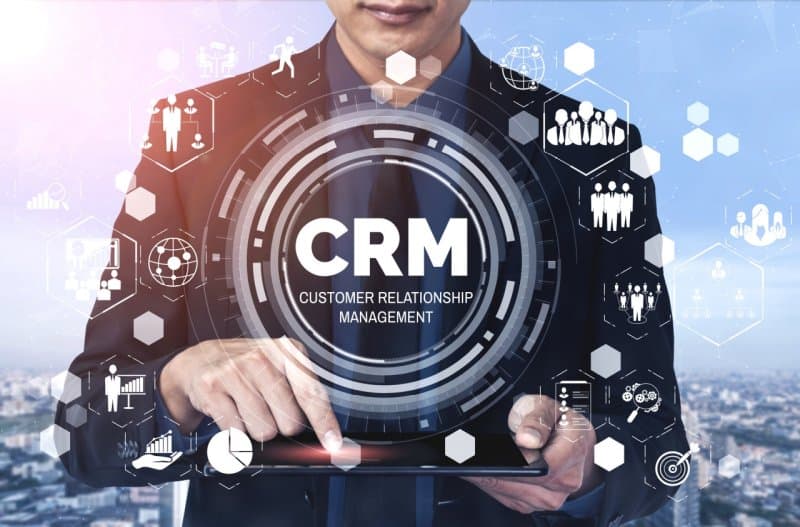 Timesheets CRM Module
This module allows users to track the time that staff spends on a project, and based on the actual time, create an invoice for a client.
Tickets Module
The tickets module automates the handling of the support tickets.
Chat Module
The chat module enables support chat with customers and clients, which is an incredibly useful feature.
Events Module
This module enables the basic scheduling of events and shows a shared team calendar.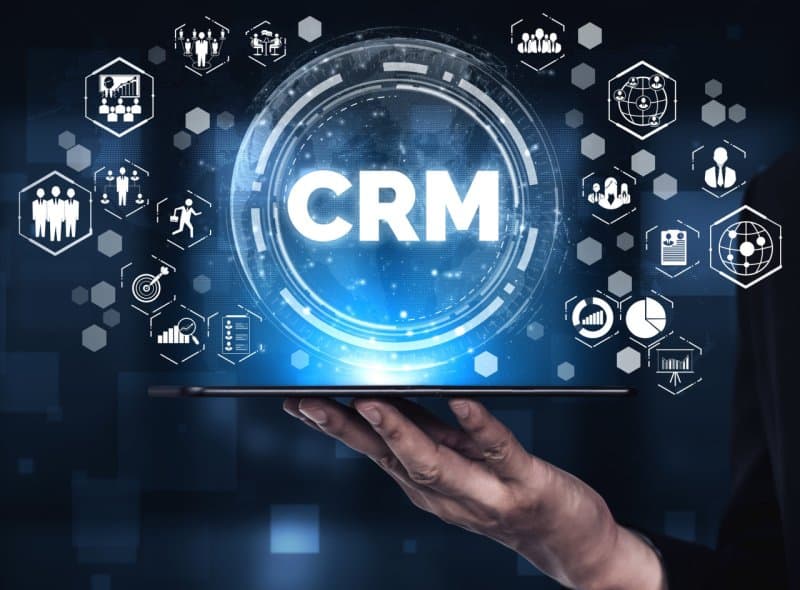 Announcements Module
Announcements can be sent to either teammate or clients. Team announcements can target a specific team, but it looks like the Clients assignment is global. It would be great if it is targeted to a specific client.
Forms
One can also create a new form and completely customize its look and feel. After submission, forms can result in creating a lead, creating a client, creating a ticket, or having a general entry. After successful submission – forms can be redirected to a URL, or clients may see a message.
Shopping Cart
Agiled even offers a shopping cart functionality where various items can be created and sold to customers.
Reporting
The reporting module offers basic business and usage reports, nothing fancy here.
Settings
Under settings, pretty much everything about Agiled can be configured – from the custom domains and complete white labeling to different settings that allow customizing what an admin would see, what a teammate will see, and what clients will see.
Integrations
Settings module enables plenty of integrations, including:
Hubspot
Automizly
Sendofx
ActiveCampaign
Mailshake
Moosend
Plutio
Freshbooks
TimeCamp
Asana
Freedcamp
Lemlist
Zapier
Integromat
Intercom
ClickDesk
Gist
BoldChat
LiveChat
JivoChat
Tawk.io
UserlikeChat
Zendesk Chat
LiveAgent
HelpScout
Continually
Start Improving Your Business Today!
Do you need help with the selection and implementation of differentiation strategies? Reach out to us, we will be glad to help.
Conclusion: CRM Definition
CRM needs to solve your problems and simplify revenue generation and customer acquisition, not complicate them further. This is exactly what Agiled does, and it does it very well. When you are considering CRM, ensure that, at the very least – it has all of the features that are outlined in this article.