Program Management vs Project Management
Critical distinctions between Program Management and Project Management
Let's stack program management vs project management, and find out what are the critical differences between both management approaches and disciplines.
What is a project?
Project is a set of one-time activities with a clear start and a clear end and a clear scope.
What is a program?
Programs are initiated to deliver objectives of strategic importance. Programs may contain other sub-programs, projects, and operational activities.
What is Project Management?
Project management focuses on the management of a group of activities or initiatives with defined deliverables, and defined start and end. Program management focuses on a group of projects and/or operations to deliver business benefits of strategic importance, and may not have a defined end point.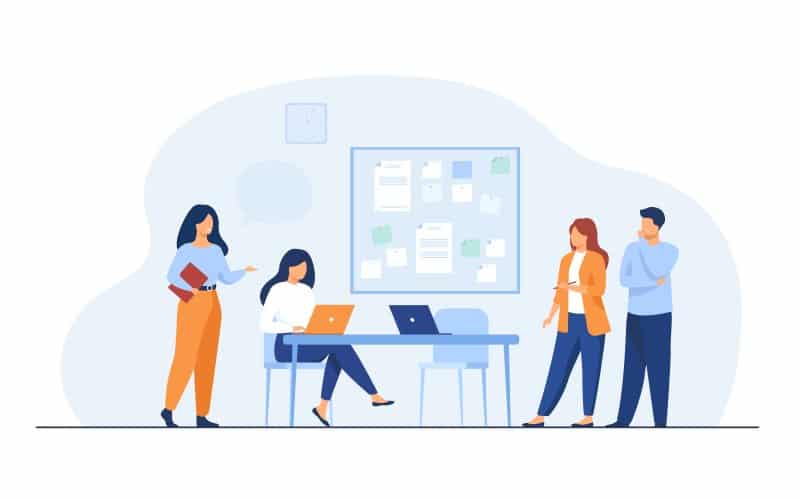 What is Program Management?
When utilized, program management introduces the framework that focuses on business change objectives.
Program Management results in the following benefits:
Better management control of costs
Better alignment among projects and corporate strategies
Better coordination and control of large and complex activities
More effective management of the Business Case to achieve business objectives and benefits
Projects are prioritized and integrated, resulting in better management of resources
The context of risks is better understood and applied to a larger in scale initiatives
Clear responsibilities for implementing and contributing to strategic business change
What are the objectives of Program Management?
Programs are initiated to achieve the benefits of strategic importance. As a result, the business model of the new functions, processes, and operations emerge. The new or changed business model may introduce changes to organizational structure, staffing levels, roles, skill requirements, and service levels required to support future operations.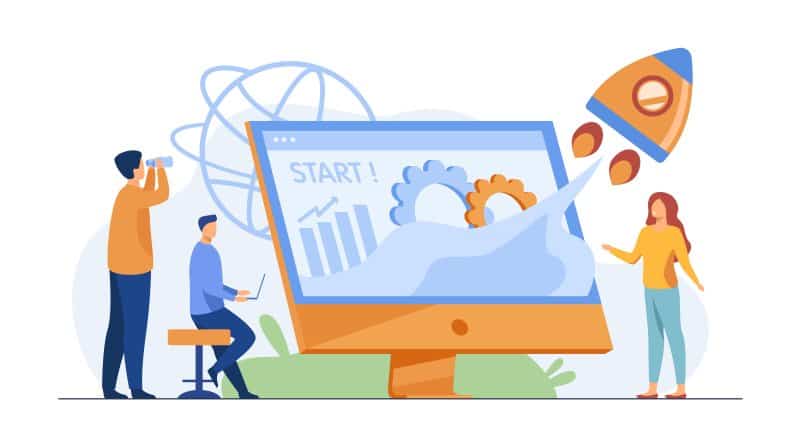 Project Management vs Program Management
| | | |
| --- | --- | --- |
| Area | Project Management | Program Management |
| Focus | Single objective | Business Strategy |
| Scope | Narrow | Wide-ranging, cross-functional |
| Benefits | Determined in advance | Used to make decisions |
| Deliverables | Few, clearly defined | Many, initially undefined |
| Timescale | Clearly defined | Loosely defined |
| Change | To be avoided | Regarded as inevitable |
| Success Factors | Time, budget, scope | Objectives, business benefits, ROI |
| Plans | Specific, detailed, bounded | High-level and evolving |
Project Manager vs Program Manager
| | |
| --- | --- |
| Program Manager | Project Manager |
| Plans program-level activities, and schedule of projects | Plans a project given the dependencies and interfaces defined by the Program Manager |
| Defines Terms of Reference for projects | Works within the defined Terms of Reference |
| Starts, stops, and monitors the progress of individual projects | Runs a project, reporting to Program Manager |
| Manages program-level risks and issues. Delegates risks to projects | Manages projects risks and issues, escalating to the Program Manager whenever necessary |
| Sets program governance structure and assurance procedures for projects | Runs projects according to policies and procedures |
| Resolves resource conflicts | Uses assigned resources |
| Determines program standards | Delivers products to the defined standards |

Frequently Asked Questions: Program Management vs Project management
My students often ask me several common questions about program management vs project management, here are the answers.
Is a program manager higher than a project manager?
The program manager is typically a higher-level role. When a project belongs to a program, the project manager usually reports to a program manager in the context of the program deliverables. Project Manager may have another functional manager. This reporting is called matrix reporting.
However, some organizations don't have clear segregation between what they call projects, and what they call programs. I have consulted organizations and PMOs that use the term "project" in reference to megaproject – an initiative with the budget in excess of $300 million.
"Project Manager" of such a project needs exceptional business acumen, outstanding leadership at the executive level, and competencies that reach far beyond those typically expected of a project manager.
When asking this question, you should compare budget size and team size of program and project that both managers are managing, and while programs are often larger than projects, the opposite may be true as well.
What is the difference between a program and a project?
Program management vs project management has differences. Typically, one or several strategic objectives are delegated to a program, and the program is tasked to deliver the benefits associated with the strategic objectives.
Within the program, specific objectives are often subdivided to make it easier to manage them. After that, specific projects are initiated within the program to deliver those objectives. Program Manager facilitates dependency management and coordination among project deliverables and ensures that resource management, risk management, communication, and other disciplines are optimized at the program level.
What is an example of program management?
There are several different "flavors" of programs. A program may:
Be comprised only of projects
May be of much higher complexity and may include sub-programs and projects
May include both project activities, and operational activities
The first example – may be a program to implement an ERP system. It will likely have specific projects to implement each of the ERP modules, and each project will have business and technology deliverables.
The second example – could be a program to conduct a merger and acquisition of two companies.
In such a program, there may be sub-programs for each of the functional areas (finance, operations, legal, procurement, marketing, IT, etc.), and each sub-program will likely have plenty of projects to complete the required scope. Check out the Merger and Acquisition case study that we have recently accomplished.
Some companies use program management tools to align strategic objectives to program objectives, and decompose them further into project requirements. 
Can a project manager become a program manager?
Yes, it is one of the more common career paths to program management. To get there, the Project Manager needs to build business competencies and tolerance for ambiguity. Find out more details about career paths in PMO in my book "PMO Governance: Practical Strategies to Govern Portfolio, Program, and Project Delivery" that won 12 book awards. It includes crucial recommendations that you can't miss about how to become Program Manager, and best practices in Program Management once you are in that role
What is the career path for a program manager?
Once you are a great program manager, there is a world of opportunities. To answer this question, replace "program manager" with "business leader." They can become a portfolio manager, they can manage the Project Management Office (PMO), or they can take business leadership or executive management role in the area that they are familiar with.
What position is higher than a project manager?
Typically, the program manager is higher than a project manager, and the portfolio manager is more senior than the program manager. If a company has a PMO, all of these roles report to the PMO Manager.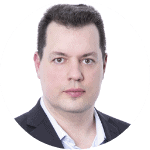 If you have questions, book a complimentary diagnostic session today, and find out how we can help you and your company to grow fast!