9 Techniques to Jump-Start Your Project Coordinator Career
How to Start Your Project Coordinator Career
If you' are reading this post, you already know who a project coordinator is and what they do. For those who are new and are looking to find out a bit about this career, I'll introduce you to project coordination basics.
Project managers have major responsibilities in leading the organizational change initiatives and the organization's project teams. With some of that work, project managers rely on project coordinators, who also have an equally important role.
Their work is directed by the project manager, who oversees the entire direction of the project, and is responsible for resolving all of the project issues.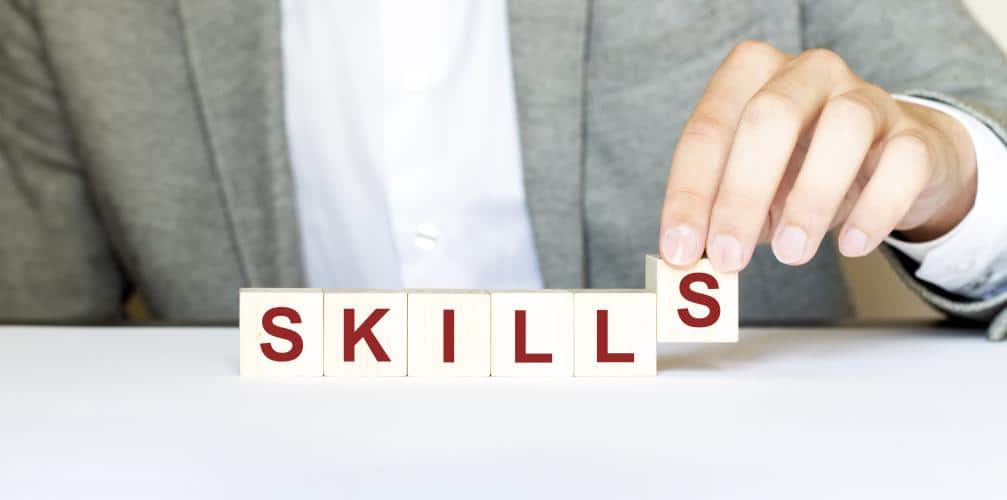 In a nutshell, a project coordinator makes sure that the project manager accomplishes their objectives and that all the projects they are responsible for are completed within the specified scope, budget, and timeframe.
This post will introduce you to some practical techniques that will not only help you sharpen up your project coordinator skills; they will also help you jump start your career as a project coordinator.
1. Become a Problem Solver and a Multi-tasker
If you wish to become a successful project coordinator, you must learn to multitask. As a project coordinator, you will have to juggle several things simultaneously, and you may be under extreme pressure and stress.
If you're not a multi-tasker, you may melt under pressure, and the whole team will suffer. You also need to be a problem solver so that the team can depend on you for the team to be on track with its deliverables.
So learning to deal with multiple tasks at a time and being an efficient problem solver is a prerequisite for a project coordinator.
2. Develop Soft Skills
No matter how qualified and experienced you are, if you don't have good soft skills, you will may a very hard time finding a project coordinator job in the first place, and even if you find a job, you're going to struggle miserably.
Hiring managers look for people who have soft skills because they tell you how a person will communicate and interact with your team, and as a project coordinator, that is one of the most important parts of your job.
Another reason why employers look for candidates with outstanding soft skills – is because team momentum and great team culture are contagious.
If the project coordinator has great soft skills, then those they interact with will start embracing the same dynamics, which creates an environment conducive to success.
3. Develop Impeccable Time Management Skills
When you have many things on your plate, you will need excellent time management skills to know where things are, not just for you but also for others, and ensure that they are done well.
Effective time management is all about spending the right amount of time on the right tasks.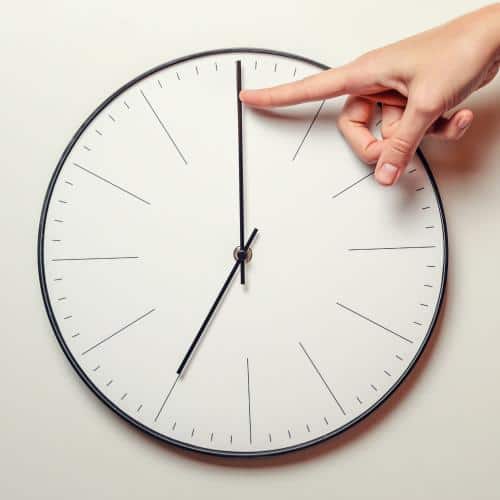 Time management helps us to make sure that we have enough time to dedicate to what is needed. Your time management skills will always help you to know what needs to be done and by whom and meet your commitments.
Responsibility for your words and actions are a must, especially when it comes to project coordinator entry-level coordinator jobs.
Are you looking for a job? Attend our Job Hunting and Interviewing Strategies Masterclass!
 4. Become Self-Aware and Learn to Take Constructive Criticism
Be mindful of the mistakes you make, and don't shy away from constructive criticism; it's the best way to grow as a professional and individual.
Constructive criticism will help you identify all the areas where you can improve, and you'll get a chance to proactively overcome your shortcomings and turn them into your strengths and competencies.
Keep in mind that the feedback is not directed at you personally, but at work you do based on how you have done it.
At the same time, the Project Manager wants for the overall team to succeed; therefore, the feedback reflects their opinion about the most optimal way to deliver the project.
5. Learn to Filter Out Irrelevant and Trivial Information
As a project coordinator, you need to know exactly the needs and expectations of the project or program manager you are supporting and how you're going to deliver what is expected of you and your team.
Anything irrelevant, not timely, or not appropriate for the deliverable at hand needs to be filtered out.
Often, professionals get wound up in trivial things and can't see the forest through the trees. Improper focus and lack of awareness of the priorities and what is needed the most results in wasting time and effort.
Make sure that you filter out all the irrelevant information and focus on what is necessary to get the job done.
6. Learn to Empower Others
A project coordinator needs to have confidence in their team. You need to learn how you can help and empower your team in doing their absolute best, even if they may not be reporting to you, but the project manager.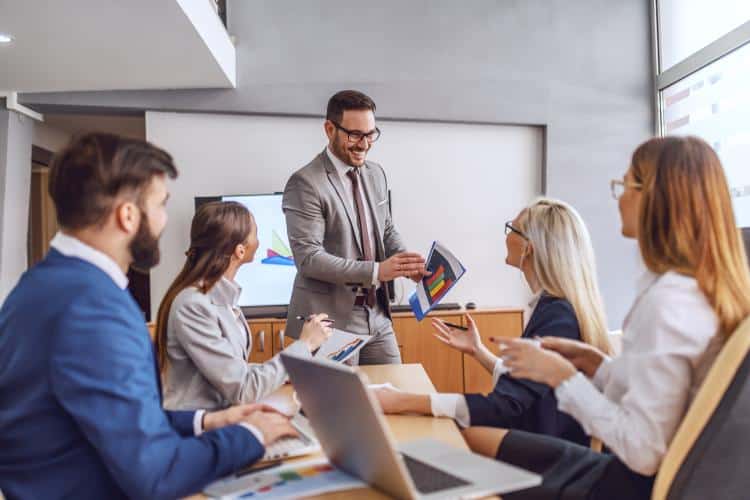 Otherwise, you will have to micromanage everyone, which will bring on added pressure and nearly kill the teamwork spirit.
So make sure that rather than pressuring the stakeholders into doing the work, empower them to solve problems, accomplish what is needed by placing your trust in them, empowering them, and using your gratitude as the most valuable currency.
7. Learn to Listen
The key to effective coordination between your team and organizational leadership is listening very carefully to both sides. Make sure that you listen to your team and the direction of the Sponsor, Project Manager, and the leadership team very carefully so that you don't miss anything.
People often don't actively listen to what is being said or hear what is being said. Sometimes, they keep thinking about what they will say in reply, or something completely different.
This causes miscommunication and misunderstanding and leads to erosion of trust. Be attentive when you're being spoken to and listen to everything carefully.
8. Accept Help When It Is Offered
Being self-reliant is a valuable skill, but sometimes you need to rely on others. There is nothing wrong with accepting help once in a while.
There will be times when you're overwhelmed by work, and in your role as the project coordinator, you may find it difficult to address all of the issues and accomplish what you need.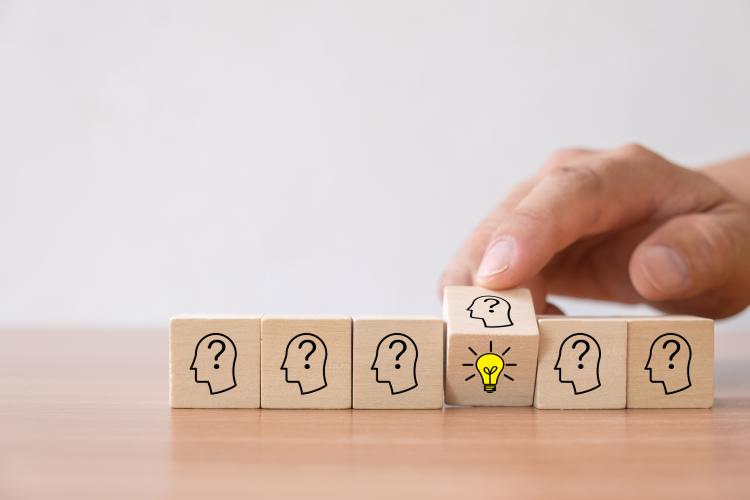 It's times like these where you need help from the project manager, your colleagues, or the team members. Such an offer doesn't point out to your drawbacks, but rather, it helps to get things moving along towards the successful completion of the project.
Do accept help without feeling guilty or ashamed.
9. Don't Get Bogged Down by Small Failures
After you start your project coordinator career, there will be times when, due to some mishaps – things will not go as planned, and you may fail to meet the expectations.
What you need to remember, if that happened, you can't get bogged down by mishaps and failures, and you can't let them overpower you.
Instead, you need to pull yourself together, learn from them, move on, and in the future -make sure that you don't repeat them.
Conclusion
Now that you have seen 9 of the best techniques to help you jump start your project coordinator career.
Along your career as project coordinator, you will be responsible for accomplishing the most, and making sure that within the project, you can achieve the coordination among multiple parties to support the Project Manager in their direction.
When you apply all of these techniques, they will help you to become a better project coordinator. Follow the recommendations, and you'll see changes that you never thought possible before.
For all those hunting for project coordinator jobs, these techniques will help you get ahead and give you an edge over other candidates. You will stand out because you bring great skills to the table, your focus, and dedication, which will help make your future project a success.