9 Project Management Strategies and Themes To Increase Project Success
How To Increase Project Success
With modern technological advancements in all facets of life, we see projects becoming more complex and detail-oriented. This evolution has prompted a need for new and modern project management strategies to help cope with bigger and more complex projects.
You will learn nine project management techniques that will help you make proactive decisions and give you a competitive edge.
1. Appropriate Selection of the Project Lifecycle
Before you start a project, you must determine which project lifecycle your project will follow. You can either stick with the traditional waterfall methodology, which typically has four phases of a project life cycle: initiation, planning, implementation, and closeout.

These phases of the waterfall methodology outline to your potential client how the work will be accomplished.
The project life cycle identifies what needs to be done to complete the project, the milestones that your team needs to work towards, and the completion criteria. These steps will set the foundation for your project and help create a work environment that is conducive to success.
Alternatively, you may want to use agile or iterative methodologies to deliver your project.
Selecting the most appropriate methodology for your project based on its specifics will significantly increase the likelihood of your project's success.
2. Stable Project Scope and Requirements
It is of paramount importance that you define your project scope and requirements early on in the project life cycle. All the requirement gathering needs to be completed during the first phase of your project life cycle.
You need to discuss and finalize the project requirements and scope with all the stakeholders so that your team knows exactly what is expected of them and what they are working towards.
Well-defined project scope and requirements will help everyone understand what needs to be done, what the project will look like once it's done, and also what may be the impediments along the way.
 The team will get clarity about their goals, success criteria, deliverables, and priorities. All things considered, stable scope and requirements are very important prerequisites for successful project management.
3. Robust and Effective Team Structure and Project Governance
Every team member needs to have clarity regarding their role. Each team member has a specialized function, and they need to know precisely what their function is, what their responsibilities are, and how they contribute to the overall success of the team.
You need to break down your project into small tasks, estimate how much time and effort each task will take, identify task dependencies, and figure out a way to complete them.
Consult the team in figuring out the estimated time of each task, combine the estimates, and based on them – create the milestones for the overall project.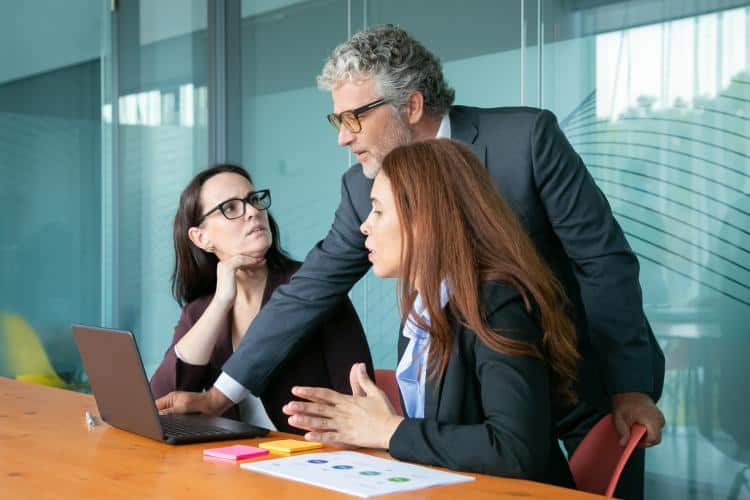 Define the governance structure in your project, which outlines how the decisions will be made.
Finally, ensure that your Project Sponsor agrees with the overall governance structure.
4. Formalized Quality Expectations
The high quality of the end products is one of the main objectives for any project. You need to make sure that your team is working according to the required standards and success criteria from day one; otherwise, the project will have a weak foundation, and you might not be able to make adjustments later.
Ensuring that your team and all the stakeholders are on the same page regarding quality expectations is of paramount importance.
This doesn't mean that you should start micromanaging your team; your team needs to have some creative freedom to work.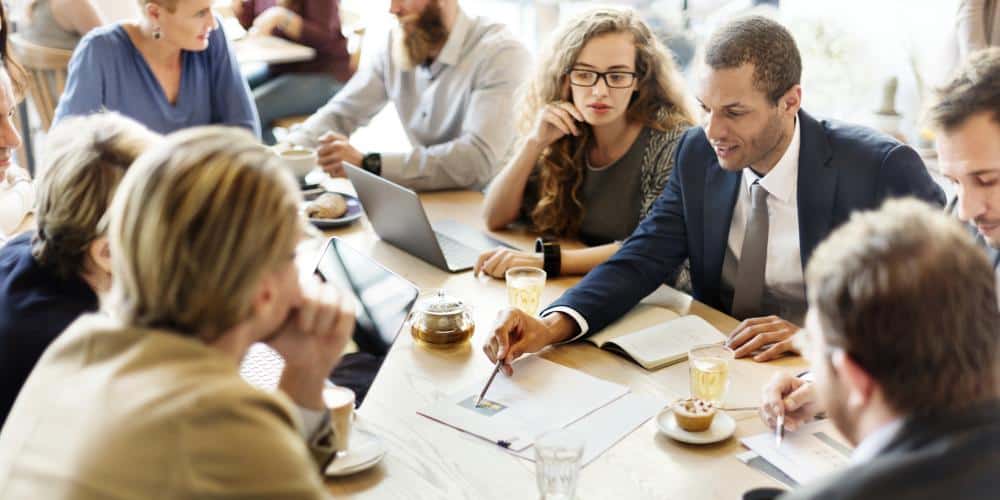 All you need to do is review all the work to avoid future problems and steer your team in the right direction if need be.
You also need to implement formal quality acceptance criteria and the quality control process so that your team members know what kind of quality is expected and how the quality will be verified.
5. Comprehensive Project Charter
A highly comprehensive project charter is one of the prerequisites for successful project management. It outlines all of the key parameters of the project.
A thorough Charter helps you establish who your team members will be, what resources will be required to complete the project, how the process can be streamlined, and a communication channel between your team and stakeholders, a budget that you have at your disposal, and cumulatively – the overall structure and approach of your project.
A well-defined and thorough project charter has nine key components: highlights of the project business case and expected benefits, project stakeholders, project scope, project goals and objectives, deliverables and their delivery sequence, high-level schedule, tasks assignments, likely risks, and risk management approaches, and the project governance structure.
6. Periodic Variance Analysis
Variance tracking and analysis is a technique that helps to uncover differences between what is planned and what actually happened. It helps identify why variances popped up in the first place and how to deal with it, and ensure that and ensure the estimates are not exceeded in the future.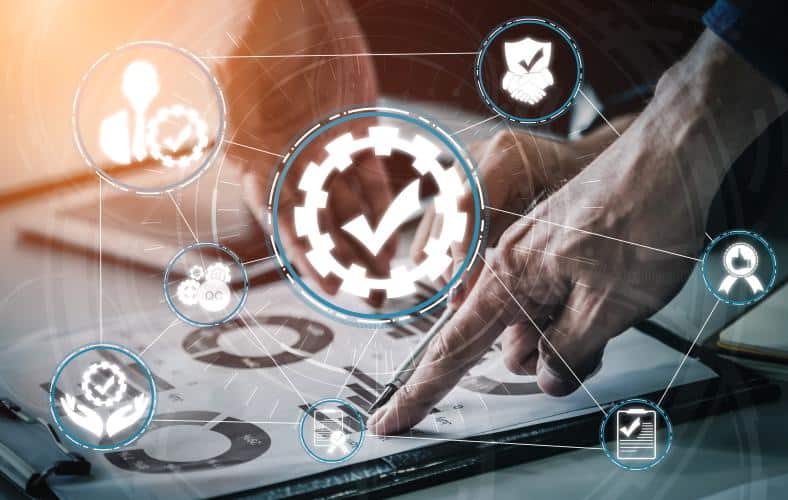 If, during the execution of the project, exceptions are uncovered, variance analysis will help to detect them and make sure that the course adjustments are made before these changes start getting out of control.
Regular reports and meetings of the project team will help keep all the work in sync and the team on track.
7. Project Course Adjustments
When you encounter a variance from the original plan, you need to make course adjustments to get back on track.
You always need to make some tradeoffs and be able to catch up some lost time or recover from the loss of some resources. For example, if your tasks are taking longer than anticipated, than you might have to push the deadlines a bit further, or you might have to decrease the scope to save time.
It is impossible to anticipate all the roadblocks and bottlenecks that your team will face, so you need to be prepared to make reparations when that happens.
It also helps when you plan for failure. This way, you will have more space to maneuver once you are in a position when you need to make course adjustments.
Start Improving Your Business Today!
Do you need help with building the leadership competencies of your team?
8. Effective Escalation Process with Clear Escalation Thresholds
The idea behind the escalation process is to make sure that no problems are shoved under the rug, and no issues are left unsolved for so long that they might surface later as bigger and more severe problems.
All the problems are to be solved right away. Suppose there is a problem that isn't getting solved with the resources that are available at the disposal of the Project Manager. In that case, it needs to be escalated to higher levels in the governance structure.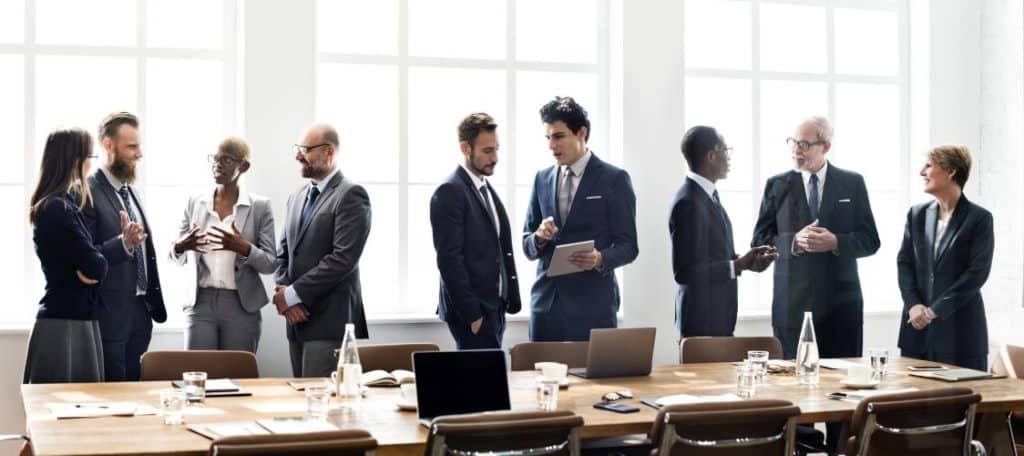 A well-defined escalation process means that problems will not be stuck forever. Yet, when a specific parameter (or an escalation threshold) is exceeded, the issue will be brought to the attention of the higher levels in the governance structure.
9. Effective Project Tracking System
No matter how good your plan is, there will inevitably be some unanticipated changes down the line.
A good project management system makes sure that the impact of a change in your project is understood and that its impacts on other projects in the portfolio can be assessed and acted upon.
Having that knowledge beforehand allows us to better manage stakeholders' and clients' expectations, which ultimately leads to better client and stakeholder relationships even if the things are not going as smoothly.
Conclusion
To be successful in project management, you must constantly be building management skills that are needed to become an effective and top-notch project manager.
However, your project management skills will not improve overnight; it will take plenty of hard work and countless situations to demonstrate the above strategies to get there.
If you follow the above-mentioned project management strategies, your chances of success will be improved many times over. Many businesses implement these strategies in one way or another.
If you want to succeed as a project manager, you need to have a structured plan and process to help you to accomplish the objectives of your project and to deal with all the roadblocks and bottlenecks in your project.