A Cheat Sheet for More Effective Team Meetings
How to Have More Effective Team Meetings
Why do most people hate team meetings? Why do so many meetings end up becoming boring and tedious? We see so many business leaders and professionals asking these questions every day.
Generally, team meetings often lack structure and creativity and do not focus on innovation and creativity. They are so repetitive that, at times, they lack a human touch. Sometimes, meetings are held whether they are needed or not.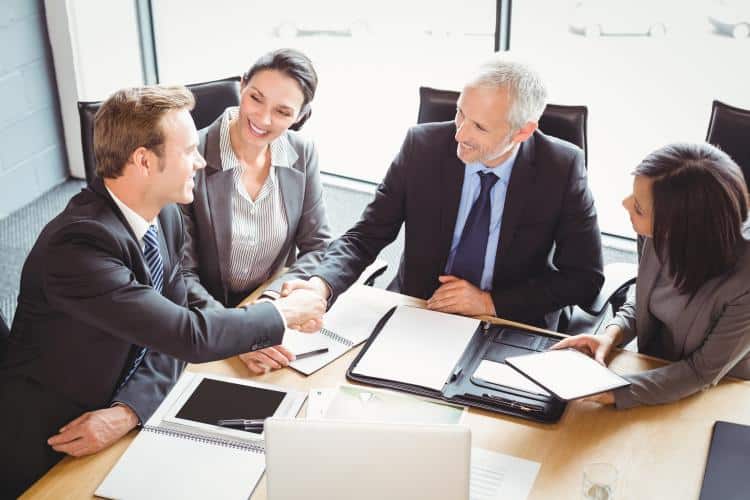 As a result, they become so regurgitating that the attendees and the business no longer get any value out of them, and they simply become a waste of time.
Productive meetings and productive meeting rhythm are rare, but they are essential to achieve breakthroughs in your business.
We will introduce you to the qualities of effective and productive meetings. You can use these techniques and start having more productive and effective team meetings conducive to business success.
A Well-Defined Team Meeting Agenda
An effective team meeting always starts with a well-defined agent. They are always structured and organized. Walking into a meeting without an agenda is not only counter-intuitive; it's counterproductive. It will waste everyone's time.
Remember, if your meeting does not have an objective, there is no need for the meeting in the first place.
One of the biggest mistakes that people make is that they schedule meetings just for information transfer. That is not what meetings are for; we have email, chat, and intranet to collaborate and exchange information.
The purpose of a meeting is to collaborate, brainstorm, and make decisions. So, structured and planned meetings with a well-defined agenda are the key factors for effective team meetings.
Relevant and Engaging
When a meeting has a well-defined agenda, everyone comes into the meeting with a certain expectation. You must keep the meeting relevant and engaging to meet the attendees' expectations.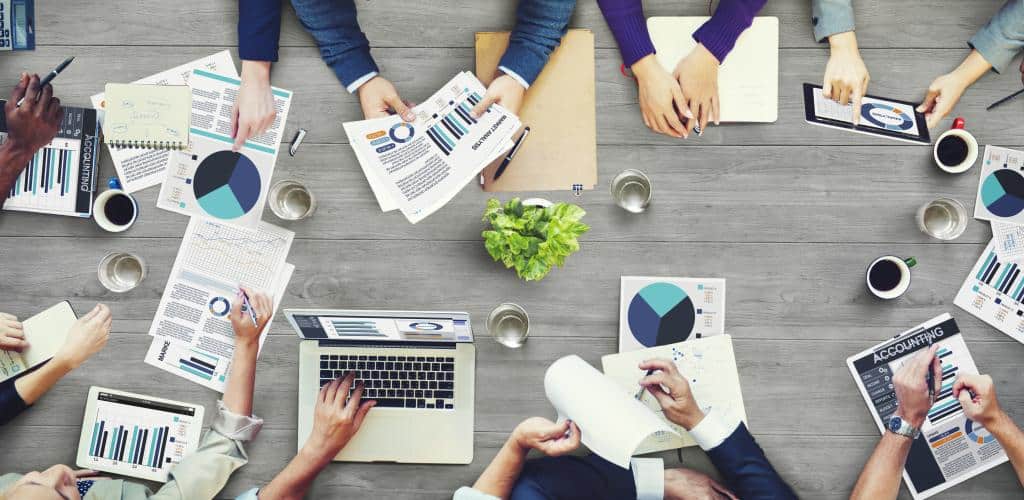 One way to keep the meeting relevant and engaging is to keep it short and concise. Invite the people who will either get value from the meeting or add value to the meeting.
This way, everyone stays engaged, and the meeting stays relevant. Start with some casual team meeting ice breaker so that the attendees feel at ease, and you develop a creative and engaging atmosphere around the room.
Another way to increase engagement is to employ a strict, no notes policy. Some people like to take notes on their laptops and tablets, which can be quite distracting for the rest of the team. Plus, there is also a chance that they're just using Facebook and not paying any attention to the meeting.
What you can do is have one person take notes and share them with the whole team later. This will save everyone a lot of effort and keep the whole team engaged at the same time.
 Remote-Friendly Team Meetings
Nowadays, many businesses have international employees, which means you're will have people joining in from all parts of the world.
You need to make sure that your meetings are held at a convenient time, or at the very least reasonable for your whole team. This means you can't announce last-minute meetings; all the meetings need to be scheduled in advance so that the entire team can join.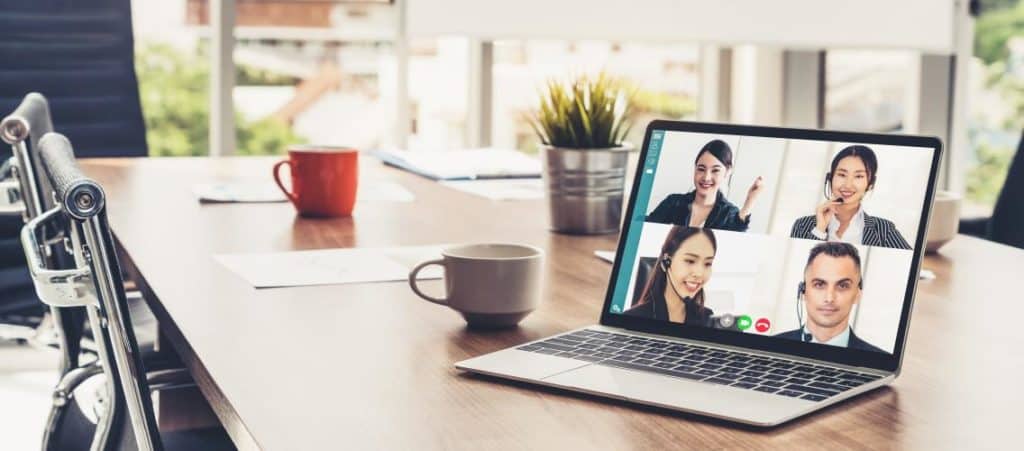 No one likes to be the giant face on the screen in meetings. In order to level the playing field, you should have your team join in virtually. Even if most of the team members can join the meeting in person, to accommodate virtual team members, adding an online meeting bridge is a great idea.
We often see the virtual team members getting cut off and neglected during meetings; an online meeting will lead to equal participation from all the members.
 Shareable and Implementable Results
You know that meetings take a lot of work. You put a lot of effort into crafting an agenda, defining meeting objectives, and facilitating your team. Now you need to make sure that you get the results because an effective meeting always provides shareable and implementable results in the end.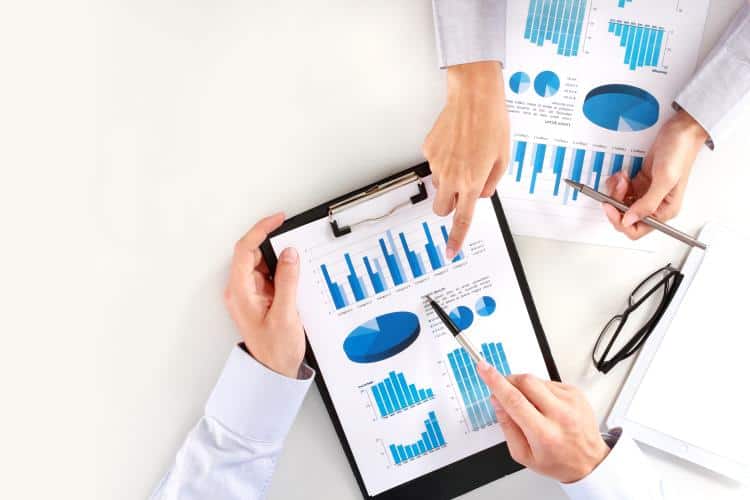 Ensure that you stay the course and don't let anything change the course of your meeting. If someone shares an idea that is unrelated to the current discussion but might be useful in the bigger context, you can write it down on your white and circle back to it in the end.
This is an effective way to keep the meeting moving along in the direction you planned.
If your meeting's purpose is to make a decision, you need to make sure that you direct your team to make a clear cut decision so you don't get stuck in maybes.
A Powerful Closing of the Team Meeting
If you've achieved your objectives by the end of the team meeting, you know that the meeting went well. Now all you need is a powerful closing.
A powerful closing has a great effect on your employees. It leaves your team with excitement and clarity about what they need to do next.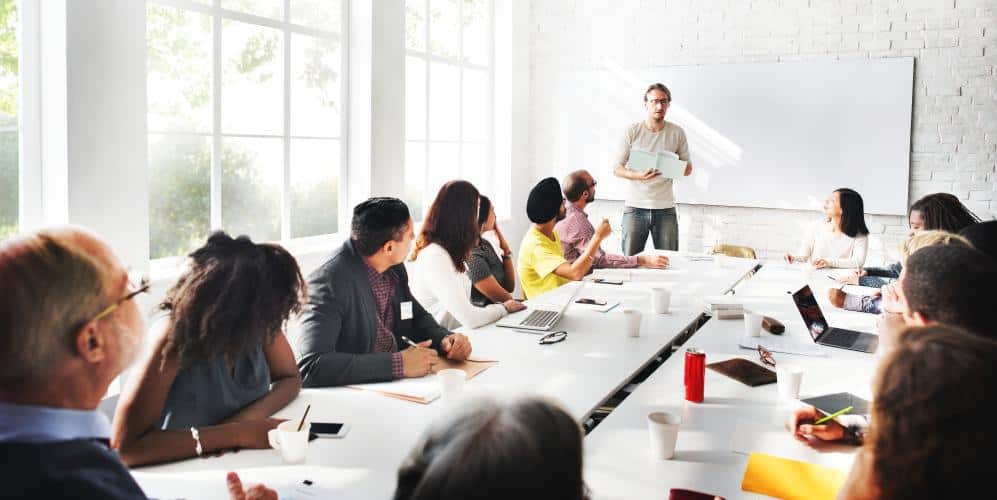 They leave the meeting, knowing how each member needs to work towards team goals.
It is always a good idea to ask the attendees for feedback in the end.
It doesn't necessarily need to be written feedback; you can ask each attendee to verbally share their takeaway from the meeting and how similar future meetings can be made more effective and productive.
This will identify all the positive and negative aspects of the meeting. You can double up on the positives and avoid the negatives in future team meetings.
Conclusion
Meetings no longer have to be boring, redundant, and regurgitating. If you follow the tactics mentioned above, you can easily make your meeting productive and efficient. Make sure that you don't digress from your team meeting agendas and direct your team to get towards the desired outcome at the end of the meeting.
Remember that cooperation and communication are a very important aspect of any business environment. To achieve cooperation, there is no better way than well-organized and well-planned meetings that finish on time.
In a business setting, a meeting isn't like any other social gathering; some rules and conventions need to be maintained. Though many businesses are opting for a more casual work environment these days, applying the core principles that we outlined will undoubtedly lead to more productive meetings, and ultimately – to better business outcomes.